Brother HL5450DN High-Speed Laser Printer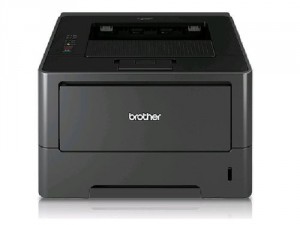 This printer is good if you have more then one computer.  Besides being very high speed and using toner (laser) instead of ink (saves money).  It has a network port.  With the network port you can hard wire it to your network and print to it directly.  We also like this printer because of its conservative footprint.  You can get all the specs for this printer here.  This is not a multifunction printer.  Depending on your needs some people purchase an inkjet multifuction printer (Found here) AND a laser printer for all that black and white printing.  OR if you scan a lot and need a reliable scanner you can get a Fujitsu ScanSnap found here.  With a handy tool called iCopy you can quickly scan from one device and print to the Laser Printer.
Note: Just because your printer is hardwired does not mean you cannot print to it from a wireless device like  a laptop or ipad.  You can!