Inexpensive Laser Printer (Brother HL2230)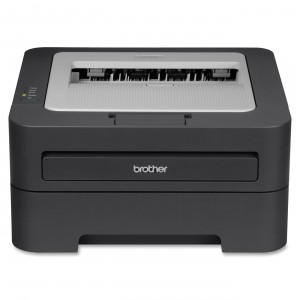 Do NOT buy this printer if you have more then one computer.
This printer is a basic slower laser jet printer without duplex printing.  It will cost you less because the printer does not have any  networking abilities and prints about 40% slower then the recommended high speed printer with networking found here.  Even still it will save you a lot of money on ink over the Ink Jet Printer and this printer has been known to be very reliable.  Additionally for a few dollars more check out this larger laser printer that can also scan.  This printer is recommended you use it in combination with this Color Multi-Function Ink Jet Printer.  With a handy tool called iCopy you can scan from one printer and print to another.