USB WiFi Network Adapter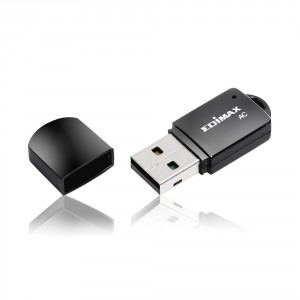 This is an inexpensive but very reliable and high speed USB Networking Adapter/Dongle.
This supports both 2.4GHz and 5GHz so it can connect to any router.
Also supports WPS (Button is very hard to see but it is there)
You can read more product specs about the device here.
A driver disk comes with it but we recommend downloading the drivers from here.  If you cannot hard-wire the computer first to download the drivers, you will need a Thumb Drive.